Teaching method
HOLY is more than just a youth-oriented programme for making animations. Through the use of social media and an animation tool, contents and creativity are brought together in a clever way. Young people reflect on current themes in a playful manner. And express their thoughts in innovative, personal animations.
Young people show themselves
HOLY challenges youth to express their insights and opinions in an animation video. The online animation tool HOLY Animator was designed especially for this. Young people can make their own visual story step-by-step—simply and quickly. They immediately see the substantive and visual effects of texts, images, and sounds, which they combine and set in motion. Their enthusiasm often produces very special results. The synergy between creativity and substance helps them to form an opinion in an age-appropriate way. And they can publish the results on the Internet. Young people experience first-hand essential values that would otherwise remain largely abstract.
Advantages
Creative education with critical thinking
By making an animation, you learn about a theme in a playful way
Making online animations is easy
You can make a personal animation clip online within an hour, using your own visuals, sounds, and texts
Lessons that are challenging and appealing
The online teaching material ensures that you show your individuality and that you make something original. A clear step-by-step guides assists in teaching and following the lessons
Sharing animations and vision
You can show your animation everywhere and make your voice heard through social media, at events, at school, through the exclusive animation site, and the HOLY vending machine
Teaching Aims
Opinion forming and social awareness
Learn to think critically about current themes.
Media wisdom
Learn to use media, ICT, and Internet in a specific and creative way.
Creative education and visual self-expression
Learn to express your own opinion or idea in an original visual story.
Communication skills
Learning to collaborate, debate, and present.
For schools and organisations
HOLY offers a special school programme and a programme for organisations using the appealing HOLY teaching method. There are individual animation workshops with ready-to-use theme projects such as "Clips for Freedom" and "Clips for Sustainability." But the teaching method can also be used for your own projects and themes.
With a partnership, schools can adapt the HOLY teaching method to their own vision and use it in a multidisciplinary context during regular classes or project weeks.
Organisations can bring their topic of choice to the attention of young people. An organisation is given a copy of the website such as that of "Clips for Freedom" and individualises the site through texts, images, and the organisation logo.
HOLY animation workshop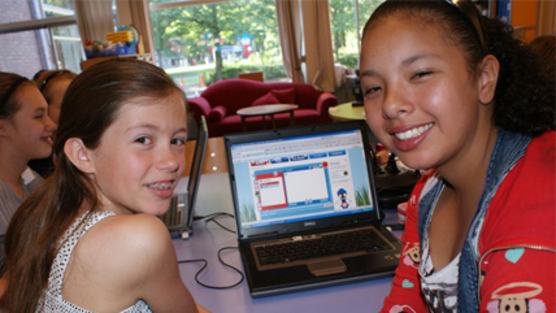 HOLY Animator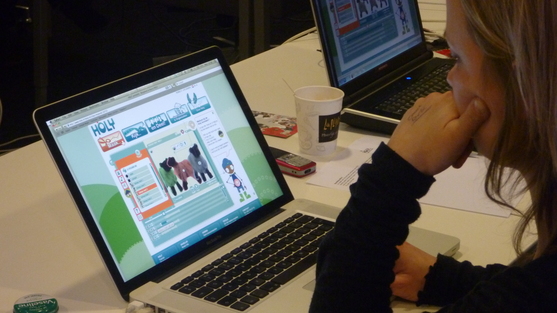 "The workshop was profound and allowed pupils to think hard about the theme. It really helped make them conscious!"
Teacher at Heerbeeck College in Best